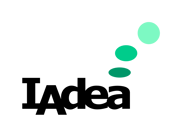 22Miles & IAdea offer a joint technology ecosystem that delivers powerfully efficient results. 22Miles publisher Pro supports a full range of products in the workplace, including digital signage media players, infinite video walls at the reception, wayfinding kiosks in hallways, and room signs outside of busy meeting spaces. Building the most effective workspace for tomorrow's teams.
Our partnership brings digital signage technology that can transform the modern agile workspace by fostering an immersive and productive environment for both visitors and employees. The user experience and administrative ease of use combines to allow entrants and occupants of any facility to easily navigate, collaborate, and enjoy digital display technologies that maximize the total experience by eliminating inefficiencies and raising productivity.
TempDefend
Thermal Scanning System
IAdea & 22Miles Automated Contactless Elevated Temperature Detection System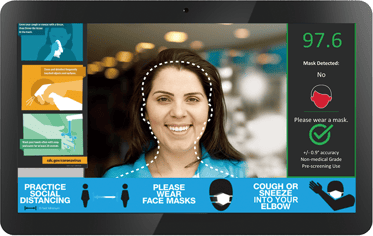 Protecting yourself, your staff, and other visitors and patrons from the spread of contagious diseases begin with identifying, quarantining, and treating infected individuals.
TempDefend TM is compatible with your own sensor hardware or 22M suggested/provided sensors.
Features & Benefits
Full face, skin temperature detection for preliminary screening
Complete packages available including hardware, software, kiosk
Multi-person scanning for group entry and instant elevated body temperature assessment*
4ft distance for better Protection
Audio and visual instructions to follow
Automated CDC questionnaire*
Voice recognition command to activate more features.
Video call and Virtual Reception features*
Custom workflow and branding.
Facial Recognition integration with employee database and Access Control systems.
Sensors from FLIR® and other vendors
Data analysis integration
Badge, scanner, printer options for pass fail
FILL OUT THE CONTACT FORM FOR PLAN DETAILS OR TO REQUEST A CUSTOM QUOTE
ROOM BOOKING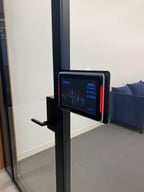 Utilizing digital signage displays outside of meeting rooms in concert with 22Miles certified scheduling software streamlines and facilitates the use of spaces efficiently and with greater safety. 22Miles & IAdea room-booking solutions bring connectivity and convenience to any workspace or office building. These integrated facility management devices can synergize with 22Miles award winning PublisherPro.AioT CMS, enabling management to customize and scale to their specific requirements.
FILL OUT THE CONTACT FORM FOR PLAN DETAILS OR TO REQUEST A CUSTOM QUOTE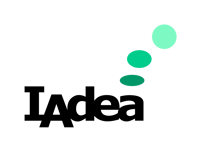 U.S manufactured solutions
22Miles is a IAdea gold partner